"Always On My Mind" is the ninth single released by the band.
Background
Edit
'Always On My Mind' was released during the promotional period of the 'Actually' album, although the track was not on featured on the record. In fact the single liner notes contained the phrase, "not from the album, actually.' It was released following 'Rent' and before 'Heart'. The b-side was 'Do I Have To?'. Some special limited releases of Actually contained a bonus 'Always On My Mind' single, due to fan disappointment that the song wasn't a part of the album.
The band originally performed this song on a television program called 'Love Me Tender', a tribute to Elvis Presley. Their first choice was 'Baby Let's Play House'.
The Phil Harding remix has a section where the lyrics of the chorus change to 'You were always on my mind / You were always in my house...' followed by a breakdown section. In 1988, a different version of the song (not quite the same as Harding's arrangement, but based on it) was released on the Introspective album, which follows the 'in my house' section with a two-stanza rap by Neil.
The band was going to release this track as the b-side to 'Rent' but were convinced that it should be its own single.
Neil changed the lyrics from "Maybe I didn't treat you / Quite as good as I should have ', taking out the have to make it more ungrammatical.
Joss Ackland, who appears in the movie 'It Couldn't Happen Here' also is heard on the tail end of the Extended Dance Version of this track.
In the book Pet Shop Boys, Literally, Chris Heath recounts an incident in which TV presenter/producer Janet Street Porter raved about their performance on the "Love Me Tender" show and suggested they should release the song as a single - being completely unaware that they in fact had, and that it had been the 1987 Christmas number one.
Pet Shop Boys' version of the song is one of several mentioned in the 1994 book Lives of the Great Songs. Interviewed for the book (or more precisely, for the newpaper column on which it was based), Neil Tennant notes that the song's lyrical perspective is "a typical country music sentiment, really - that the man should be a bastard."
An apparently common misconception is that the song was written by Willie Nelson, whose 1982 recording was the biggest US hit version of the song. It was actually written by the little-known team of Johnny Christopher, Mark James and Carson Thompson, originally for Brenda Lee.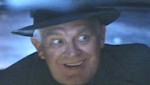 Scenes from the band's movie release, 'It Couldn't Happen Here' and featuring actor Joss Ackland as the spooky murderer.