'Behaviour' was the fourth studio album released by the band.
Release Details
Edit
Chart Details
Edit
UK: #2
USA: #45
Denmark: #4
Netherlands: #34
'Behaviour' was released worldwide, and spawned 3 UK singles, 'So Hard', 'Being Boring', and 'Jealousy'. A fourth single for North America was released as well, 'How Can You Expect To Be Taken Seriously?'. Remixes of this were originally offered in the UK as part of 'Where The Streets Have No Name (I Can't Take My Eyes Off You)', but they split these two tracks up as separate releases in America. '...Streets' was not included on the 'Behaviour' album.
The band worked with Harold Faltermeyer for this album, who is of course best known for his work on the 'Beverly Hills Cop' movies and his instrumental hit, 'Axel F'. He worked on all the tracks for the record, something the band hadn't done since Please; work with just one producer. The decision to approach him in particular was their desire to do a complete record without the use of samples, and using very analog sounds and synths, "because even by the beginning of 1990 everything was mega-samples, and we wanted to make something much cleaner. We thought it would sound fuller and more original if all the sounds were programmed for it." Over 10 weeks, they recorded the album at Faltermeyer's studio in Munich.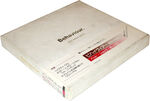 The songs on the album are mellow. Says Neil, "This is basically a sad album, from 'Being boring' through to 'Jealousy', with the exception of 'How Can you expect to be taken seriously?' which is a satire. I suppose 'So Hard' which is about the end of a relationship, is funny as well. But otherwise they're all rather sad songs."
A highly sought after item is a Japanese release of the album packaged with a bonus 3" CD containing three tracks, included a 9:30 version of 'This Must Be The Place I Waited Years To Leave' which is the only source for this cut. The entire item is done in a white velvet slipcase with goldleaf lettering.
'Miserablism' was originally slated to be on this record, but was removed in favour of 'The End Of The World' at the last minute, and 'Miserablism was later made the b-side to 'Was It Worth It?'.
The idea to photograph them holding roses for the front cover was inspired by a photograph of Judy Garland they saw in Liza Minelli's home, while they were producing her 'Results' album.
Ad blocker interference detected!
Wikia is a free-to-use site that makes money from advertising. We have a modified experience for viewers using ad blockers

Wikia is not accessible if you've made further modifications. Remove the custom ad blocker rule(s) and the page will load as expected.