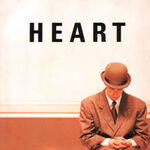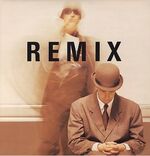 Heart was the last single released from 'Actually' and was another Number 1 hit for the band.
Release Date
Edit
Chart Positions
Edit
Germany: #1
UK: #1
Norway: #6,
Netherlands: #11
Italy: #24.
Sweden: #4
Australia #18
Background
Edit
Originally this was produced by Shep Pettibone for the Actually album, but for the single, Andy Richards came on board and rerecorded the track with the band. Julian Mendelsohn also threw his hand in for a remix. The flip side for the single was 'I Get Excited (You Get Excited Too)'.
The subject matter of this song is simple: "a completely straightforward love song." Neil wrote the lyrics on the way to Advision studios on the bus. They fleshed it out in the studio once he arrived.
'Heart' was slated for inclusion in the movie 'Inner Space' with Martin Short, but it was never used, as it was not 'glossy enough'.
The band originally wanted to submit this to Madonna to record, but they never did, afraid of rejection.
On the album version, the solo "beat, beat, heartbeat" intro was an accident by producer Julian Mendelsohn, who, when intending to remove some guitars from the mix, also wiped out other parts in the process.
The song was originally called "Heartbeat" but the name was changed to avoid confusion with a recent track of the same name by Jon Moss's new band.
Official Versions
Edit
There are three different productions of this song, spread out across the various releases.
written by Tennant/Lowe. produced by Pet Shop Boys and Andy Richards. mixed by Julian Mendelsohn.
3:58 Heart (album version)
remixed by Julian Mendelsohn. engineered by Tony Phillips. guitars by J.J. Belle.
4:16 Heart (single version) remixed by Julian Mendelsohn
8:27 Heart (disco mix) remixed by Julian Mendelsohn
8:55 Heart (12" remix) remixed by Julian Mendelsohn
remixed by Shep Pettibone. engineered by Steve Peck.
6:08 Heart (dance mix) remixed by Shep Pettibone
produced by Pet Shop Boys and Shep Pettibone. engineered by Dave Meegan. edited by Junior Vasquez. additional keyboards by Adrien Cook.
4:12 Heart (shep pettibone version) featured on 'Actually: Further Listening 1987-1988'
5:15 Heart (dub mix) remixed by Shep Pettibone
Neil brings his new bride on honeymoon to a lavish castle, where she is set upon by a lascivious vampire (played by Sir Ian McKellen). The two leave together and leave our Neil languishing at the castle. The video was shot in Yugoslavia (now Slovenia).
Cover Versions by Other Artists
Edit
1993 Kerosene (Sire Records)
1995 Rhythm Inc. feat. Nevada (Sweat)