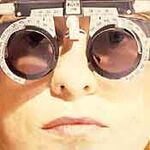 Release Date
Edit
Chart Positions
Edit
UK: #5
Denmark: #3
Netherlands: #9
Germany: #3
Sweden: #15
Italy: #19
'It's Alright' was the fourth and last single released from 'Introspective', but was not released in North America. The track is a cover of Sterling Void's original house track. The track was produced by Trevor Horn. Sterling Void himself was asked to do a mix, as well as Tyree Cooper. These two tracked, dubbed the 'DJ International mixes' were released on limited edition 12" vinyl, and on a German 3" CD (very rare; the only country to release a cd of these tracks). Finally, a 10" vinyl was released with mixes done by Julian Mendelsohn, called 'The Alternatives'. There were two b-sides for this, 'One Of The Crowd' and 'Your Funny Uncle'.
Background
Edit
While recording another track, they were listening to a CD and the Sterling Void version of 'It's Alright' was played. They thought that Trevor Horn could record it with another band he was working with at the time (The Mint Juleps), but they didn't take to it, so Neil and Chris decided to do it themselves.
There are three separate recordings of 'It's Alright'. First, the album version, which they thought was the weakest track on 'Introspective'. Trevor wanted them to write another verse, which they did (the one beginning "Forests falling at a desperate pace..."), and there was an additional bit in the middle, where Neil is speaking, "There's a boy standing by a river / there's a girl lying with her lover..." and so forth, but they thought this part was 'fantastically pretentious', so they relegated this to a third version. This version became the standard single version, with the new first verse, and without the rap. Trevor Horn mixed this without the band, since they were working on Liza Minnelli's solo album 'Results' at the time.
Official Versions
Edit
9:24 It's Alright 'Introspective' version)
4:18 It's Alright (single version) aka Trevor Horn Mix
8:47 It's Alright (extended disco mix) aka Extended Version
4:46 It's Alright (alternative mix) remixed by Julian Mendelsohn, 10" vinyl only
10:34 It's Alright (extended dance mix) remixed by Julian Mendelsohn, 10" vinyl only
8:55 It's Alright (tyree mix) remixed by Tyree Cooper
5:34 It's Alright (sterling void mix) remixed by Sterling Void
Neil and Chris are filmed in black and white with an assortment of babies. Video Trivia: One of the babies vomited on Neil's expensive custom made inflatable leather jackets during the shoot.